We are so fortunate that travel is an accessible commodity to our generation.
My Grandparents often share stories detailing their move to Singapore when they were just 19 years old. An adventure of unimaginable scale for them, not least because my Grandpa was to do his part for the British WWII efforts while they were over there, but because at the time travel was reserved only for the wealthy.
Travel and tourism in particular, is a concept with which we are all familiar. Getting away from the pressures of daily life once a year has become the norm for many, and the obligatory 'Gap Year' is now seen as a rite of passage for students graduating college and university.
We all look forward to our experience of travel, but how many of us stop to consider the affect our adventures are having on the world we long to explore?
There are many conflicting views of exactly what constitutes ethical travel. For some the term refers to supporting local enterprises, understanding where tourism dollars are going to end up, and how profits will be channelled back into the communities that earn a living from those who visit each year.
Others believe it's a much more complex balance between cultural respect and understanding, researching travel plans and supporting businesses that are mindful of the impact they have on the local environment.
Whatever your thoughts on the concept, I've no doubt that the idea of supporting the exploitation of local resources for financial gain does not feature in your definition of ethical travel.
Lucrative Tourism in Thailand
I'm sure you will all have seen a photo of someone riding an elephant in Thailand at some point.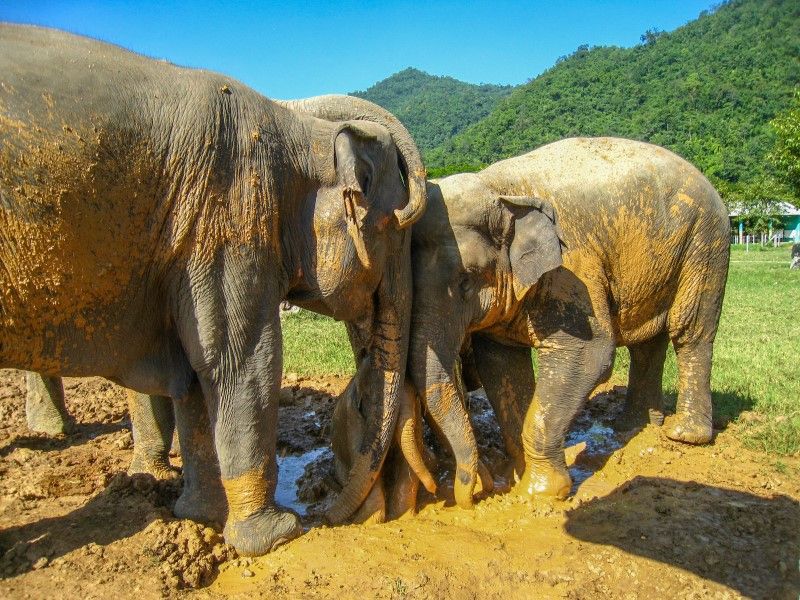 A well-trodden route through Asia, Thailand serves as a base for many who fly into the region from Europe and the US, and offers backpackers a little low cost life experience.
But what is the real cost of a quintessential Thai experience such as riding an elephant on one of the countless elephant tours on offer throughout the country?
Had you asked me whether I would pay to ride an elephant a few months ago, I'm not entirely sure what my response would have been.
I've never really endorsed the captivity of wild animals and the thought of visiting a zoo does not appeal.
However, my knowledge of Thailand's elephant tourism was almost nil.
I was aware that there were tours of this nature available and that it appeared to be a great way to take in the majesty of the country's landscape, however I knew nothing of the repercussions such a seemingly innocent act could have.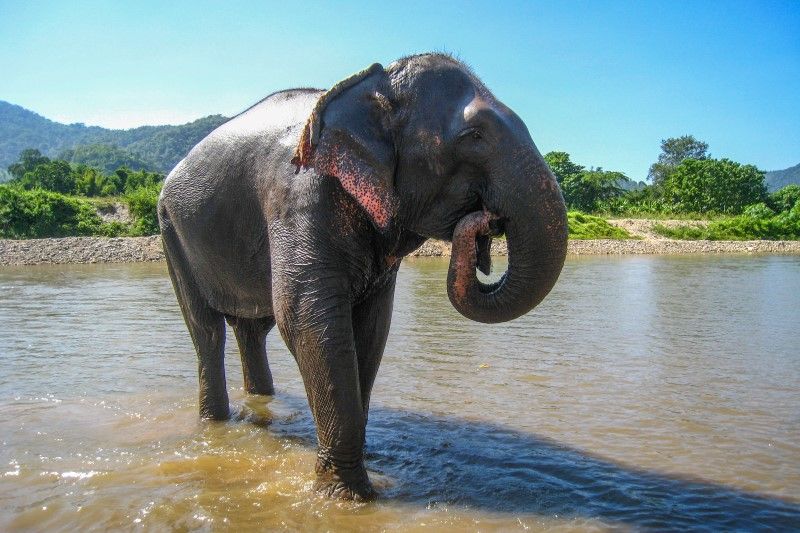 In my mind elephants were strong and apparently docile creatures capable of ferrying western tourists to and fro. Had I known that the animals were permanently in chains, the thought would have made me uncomfortable but for some reason I equated the act of elephant riding to that of riding a horse.
Having recently learnt of the distressing reality in which these elephant tours operate, I can tell you that should I ever visit Thailand I will not be supporting those businesses that offer elephant rides.
The Sad Reality of Elephant Tourism
Once respected and revered, the elephant is a prominent symbol within Thai culture.
Domestication was reserved to tame elephants which were then utilised in warfare and farming, however today this relationship is being abused for financial gain.
A brutal process which pushes the animal to the very edge of its existence, domestication or 'breaking' as it is commonly referred to is designed to rid the elephant of its wild heart.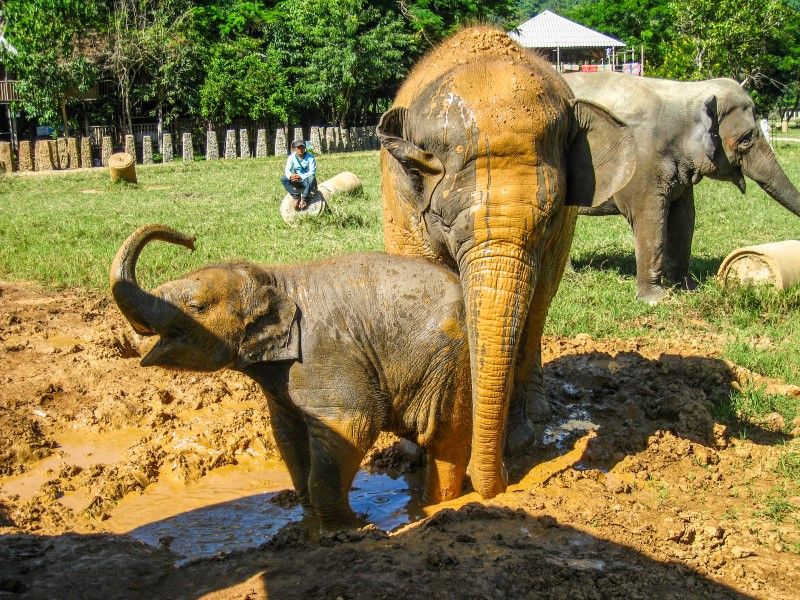 Captured at a young age or born into captivity the animals are chained, beaten and starved until they have no strength left to fight.
For those who can stomach further description, this photo blog by news outlet NBC illustrates the violent reality of domestication.
Domestication is not a modern invention, it dates back thousands of years yet it is only in recent history that the relationship between man and beast has been abused. Not only that but with the Asian elephant population now in rapid decline, it is serving only to increase the rate at which these beautiful creatures will be wiped clean from the savannahs and plains on which they should be free to roam.
Why then are so many of these endangered animals held captive to entertain visiting tourists?
Ethical Travel in Thailand
With the country's capital ranked as the world's most visited city, tourism dollars are flooding through regions of low socioeconomic status and the locals are doing all they can to get their share.
Sadly while there is still a demand for elephant tourism, large numbers of Asian elephants will remain in captivity. They are too valuable to their captors.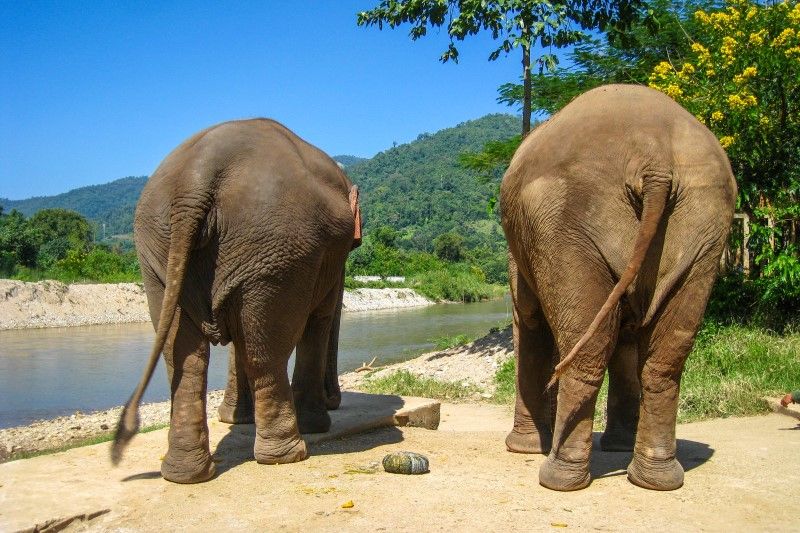 In choosing to ride an elephant you are making a financial vote in favour of exploitation. You are supporting the capture and torture of baby elephants and permitting the heinous cycle of abuse which takes place across Thailand every day.
I am aware that there are conflicting views on what exactly constitutes ethical travel. However I've no doubt you'll agree that exploiting wild animals for financial gain, is far removed from any definition of ethical that you might care to offer.
Hope for Asian Elephants
For the elephants of Thailand there is hope.
That hope comes in the form of organisations like the Save Elephant Foundation that are educating international travellers and local people about the dark undertone of elephant tourism.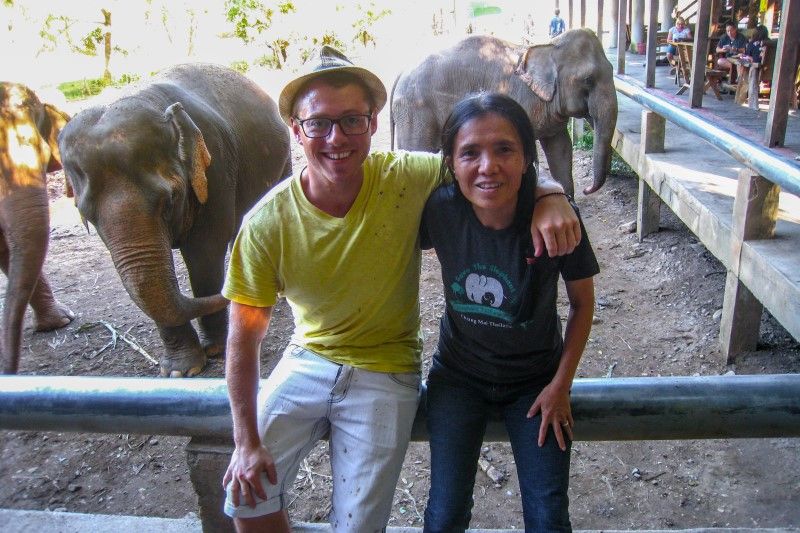 Save Elephant Foundation Founder Lek Chailert and the team at the Elephant Nature Park in Chiang Mai, also offer sanctuary to captive and abused Asian elephants. They treat the mental and physical scars of domestication and provide a safe environment where the animals can recover.
The foundation is a light amongst the darkness for Thailand's gentle giants.
However, Lek's facility has reached capacity. The Save Elephant Foundation does not have the resources or land available to rescue any more elephants.
How Can YOU Help?
Having seen first hand the impact unethical tourism has had on Thailand's elephant population, a team of travel bloggers have come together in support of Lek's organisation.
Working hard to raise much needed funds so that Lek and the Save Elephant Foundation may continue to pick up the pieces of a local industry devoid of ethics, they have put together a digital Travel Blogging Calendar and are offering those who donate the chance to win a trip to visit the Elephant Nature Park in Chiang Mai.
Channelling 100 percent of every dollar raised into the charity, this is a grassroots project which packs punch.
Partnering with travel giant Flight Network and niche adventure travel operator Where Sidewalks End, the team behind the Travel Blogging Calendar are offering those who donate the chance to win USD$2,000 towards return flights to Thailand and an eight-day, seven-night tour for two including transport, hotels, city tours and a visit to the Save Elephant Foundation.
Not only that, but everyone who donates will be granted access to an exclusive blog packed full of inspired travel articles and destination inspiration. Weekly posts detailing religious festivals, holidays and celebrations taking place across the globe have been penned by the talented travel bloggers involved, and will be available throughout the year on a purpose built blog.
So, if your plans for 2014 involve travel, take a minute to research the ethos of the operators with whom you plan to make your bookings, and spare a thought for those caught up in an industry exploiting the world you plan to explore.
If you'd like to support the Save Elephant Foundation and be in win the chance to WIN a trip to Thailand DONATE via the Travel Blogging Calendar now.
All images in this article used with the permission of Jeremy Foster.